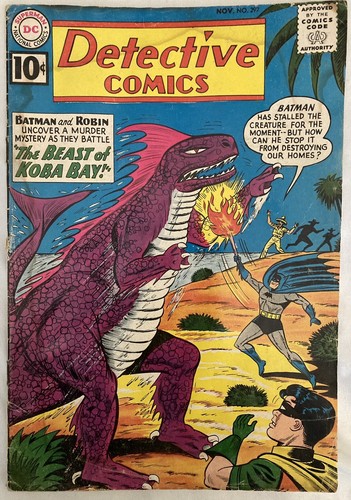 Price: 39.99 USD
Detective Comics #297 Nov 1961 DC Comics Vintage 1960s Batman Comic




Explore the iconic world of DC Universe with this vintage 1960s Batman comic book, Detective Comics #297. Featuring the dynamic duo of Batman (Bruce Wayne) and Robin, this single issue comic is a must-have for any fan of US Comics and the Silver Age era.
With action-packed adventures and thrilling superheroes, this comic book is a valuable addition to any collection. Published by DC Comics in 1961, this English language comic book is a testament to the rich history and culture of comics and graphic novels. Add this rare find to your collection today!
*Book has water damage.