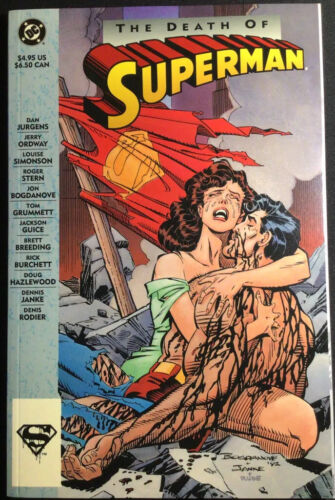 Price: 550.00 USD
RARE The Death of Superman Comic Book 1st Edition Print 1993 Excellent condition




RARE collectible comic book. never been read the comic . There are no creases, no markings on any of the pages. This is one of those rare 1st prints. It did not have numbered pages.
The Death of Superman Comic Book 1st Edition Print 1993 Rare Excellent condition. Excellent condition and absolutely worth sending in to get graded. It comes in the same original plastic sleeve that it came in when it was purchased at my local comic book shop.
There are many other listings for this same comic book that are asking anywhere from 5k up to 10k + and those all has rips on some of the pages or they were not the 1st edition print. This copy is mint in my opinion . It would be a good one to send off to get graded.