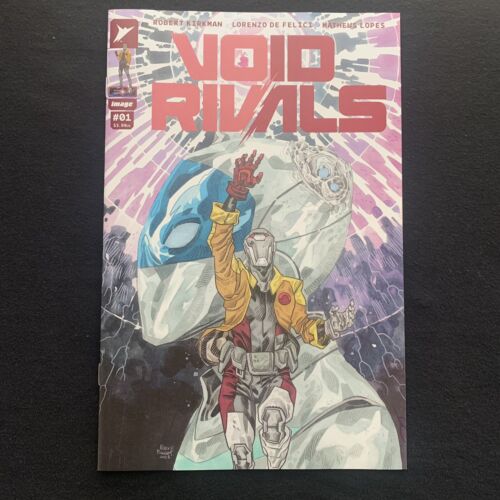 Price: 44.99 USD
Void Rivals #1 Alex Riegel Whatnot Exclusive Variant, Image 2023




VOID RIVALS #1 by Alex Riegel Whatnot Exclusive Variant, Rare Comic Book!
Up for auction is a highly sought-after comic book, VOID RIVALS #1, written and illustrated by the talented artist Alex Riegel. This issue is a true gem for comic book collectors and enthusiasts alike, presenting an exciting and engaging storyline set in a captivating universe.
Rest assured, this comic book is in pristine condition, carefully stored since its release to ensure its quality remains untarnished. The item will be securely packaged for safe delivery, protecting it from any damage during transit.
Please refer to the pictures for the comic book's condition and d
on't miss this chance to own a piece of comic book history! Bid with confidence and experience the thrilling journey that VOID RIVALS #1 has to offer. Happy bidding!