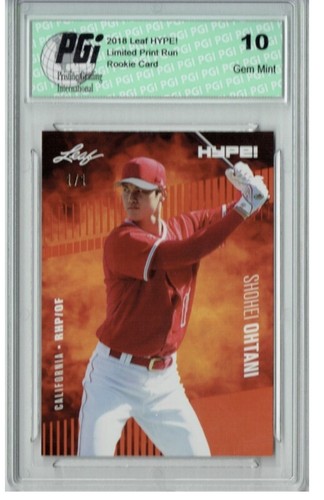 Price: 150,000.00 USD
Shohei Ohtani Rookie Baseball Card Leaf 1 Of 1 Los Angeles Angels Mint Condition




Shohei Ohtani Rookie baseball card.
Mint condition card with 10 rating. This is a 1 of 1 edition card.
Shohei brings new meaning to the big Show. He is currently performing better than Babe Ruth and is potentially the greatest player to ever play the game.
Will personally deliver the card in person if you want.