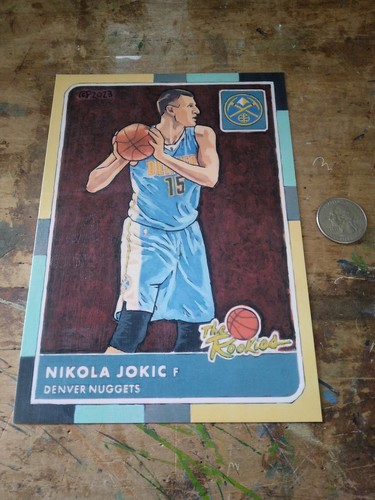 Price: 9.99 USD
Basketball Art Card Print of Nikola Jokic Rookie Card. Denver 5 x 7″ # to 250




Print of original artwork by artist Allen Player.  Large Size, 5 x 7 inches.
Limited edition of 250 printed. Signed and numbered on the back of card.
The process:
Printed by full-photolithography Professional Canon inkjet printer on Canon Premium paper and mounted on 100+ pound cardstock. Gloss sealer applied by artist with a brush to give the card a painterly finish.
Combined shipping for as many individual cards as you win at one time.