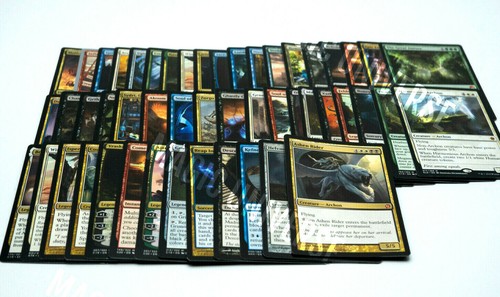 Price: 28.95 USD
50 MTG Magic: The Gathering ALL MYTHICS Collection Lot! Mint! MYTHIC RARES ONLY!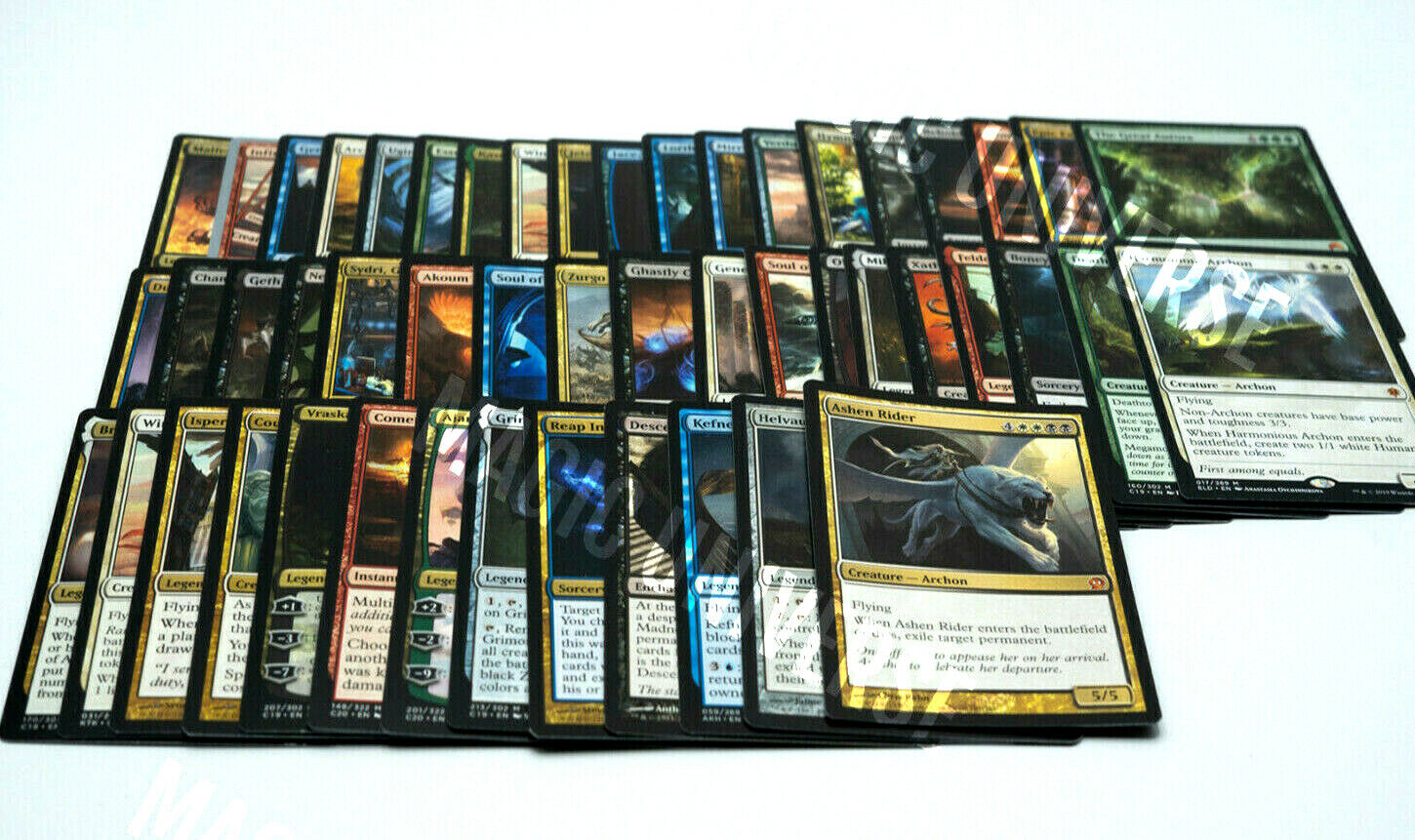 50 Magic: the Gathering Mythics

Mythic Rares Only!
Out of Print Cards & In Print Cards
Near Mint/Mint Condition
Great Variety
Image of Previously Sold Lot
You are looking at a 50 mythic repack of Magic: The Gathering cards. These mythics can come anywhere from Shards of Alara to the most recent set.
There will be very light duplication if any for purchases of one lot. If you buy multiple lots do expect a good amount of duplication between the lots though as our pool of mythics does have limits. Over 90% will be in near mint/mint condition (if not all of them.) Mythic Rares are the highest typical rarity in most MTG sets! Don't miss this deal!
These repacks are a great way to expand a collection, and they make a great gift! Every rare repack will have a great variety and are shipped by USPS so you get your cards fast.