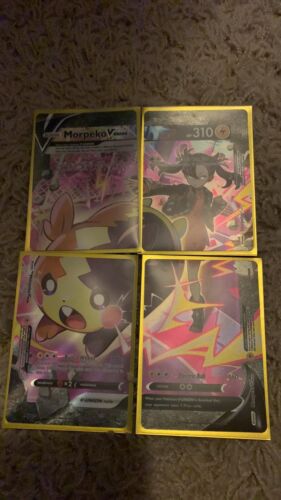 Price: 62.00 USD
Crown Zenith Pokemon Cards YOU CHOOSE All V Art Ultra Rares GG HOlO RH VMAX




Welcome to my store! Here you can find cards that are Reverse holo rarity and above! 
Shipping is for the first card and everything else is free after that! 
Thank you for supporting the small guys and if you have any questions please let me know. I will update accordingly if i get more cards.
These are all my own pictures of the cards that I have on hand. 
~ MEWTWO VSTAR and GOLD STAR Cards Will Automatically be upgraded to have shipping with insurance! ~
ARCEUS IS LOWER PRICE BECAUSE OF PRINT LINES. IT HAS A LOT OF PRINT LINES (Can be considered ERROR but use your own judgement!) Please look at the pictures!