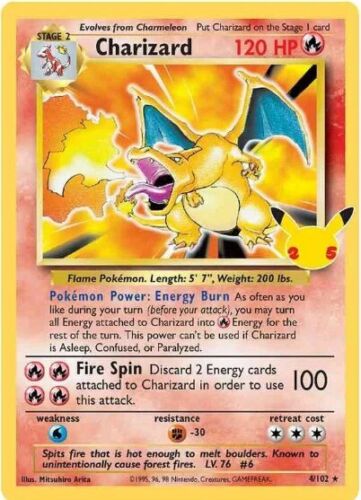 Price: 17.00 USD
Pokemon Celebrations 25th Anniversary set Cards – Choose Your Card – Charizard +




All cards in Mint Condition, Sent in top loaders or card savers in secure packaging. 
Ships same or next day with USPS.
Gold Mew celebrations
Pokemon Celebrations 25th Anniversary set – Pokemon Cards – Choose Your Card Mew
Charizard, Gold Mew, Blastoise, Venusaur
JAPANESE Celebrations pokemon cards
Umbreon Gold Star
Shining Magikarp
Mcdonalds 25th Anniversary cards are available on this listing. Mcdonalds 25th Anniversary packs will be available soon.