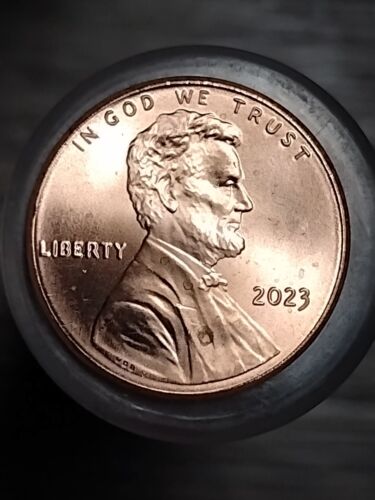 Price: 119.99 USD
2023 Extra V Lincoln Cent Choice Gem High Grade Rare Variety VDBV US Coin Error



2023 Lincoln Shield Cent Choice Gem High Grade example.  I've had dozens of the Extra V cent graded and I believe this raw coin will grade at NGC MS 67.  The last 2 photos are of a NGC MS 67 Extra V to compare with the raw coin for sale.
I made my Extra V Discovery in early February and it was first attributed by ANACS in March. YouTube channels like Couch Collectibles and Blueridge Silverhound have covered this discovery extensively since the first one sold in February. The NGC addition of this discovery to their VarietyPlus list has given this coin extra attention.   And now PCGS is attributing the attributing the Extra V variety.
3 of my discovery coins were examined by Mike Diamond who published his analysis in his Collectors Clearinghouse column in Coin World (March 27 online edition).
Beware of the many non-attributable and misidentified "Extra V" ungraded cents being offered by other sellers  Many I've seen are not even close to being certifiable.  I've included a photo from NGC variety plus highlight the die markers for this variety.  The V itself should be the same size,shape, and location on every certifiable extra